Former Australian Prime Minister
Julia Gillard
is writing a new book with economist, Dr Ngozi Okonjo-Iweala, on
Women and Leadership
, for Penguin Australia that will be published in July.
I am delighted to formally announce my upcoming book with co-author Ngozi Okonjo-Iweala @NOIweala and @PenguinBooksAus, Women and Leadership. Read more here: https://t.co/f36fTbZtrN

— Julia Gillard (@JuliaGillard) March 2, 2020
It is being described as an "inspirational and practical book for women looking to take charge of their careers and lives, sharing the stories, advice and words of some of our most extraordinary women leaders".
From their careers and interests in politics, business and not-for-profits both Gillard and Nigerian-born Okonjo-Iweala have strong ideas about the impact of gender on the treatment of leaders. In Women and Leadership they seek to put the academic work about women in leadership to the test in the real world.
They have conducted face-to-face interviews with Jacinda Ardern, Hillary Clinton, Ellen Johnson Sirleaf, Theresa May, Michelle Bachelet, Joyce Banda, Erna Solberg, Christine Lagarde and more.
Each leader was asked the same set of interview questions and their responses were then used to examine whether their lived experiences were in line with or different from what the research would predict.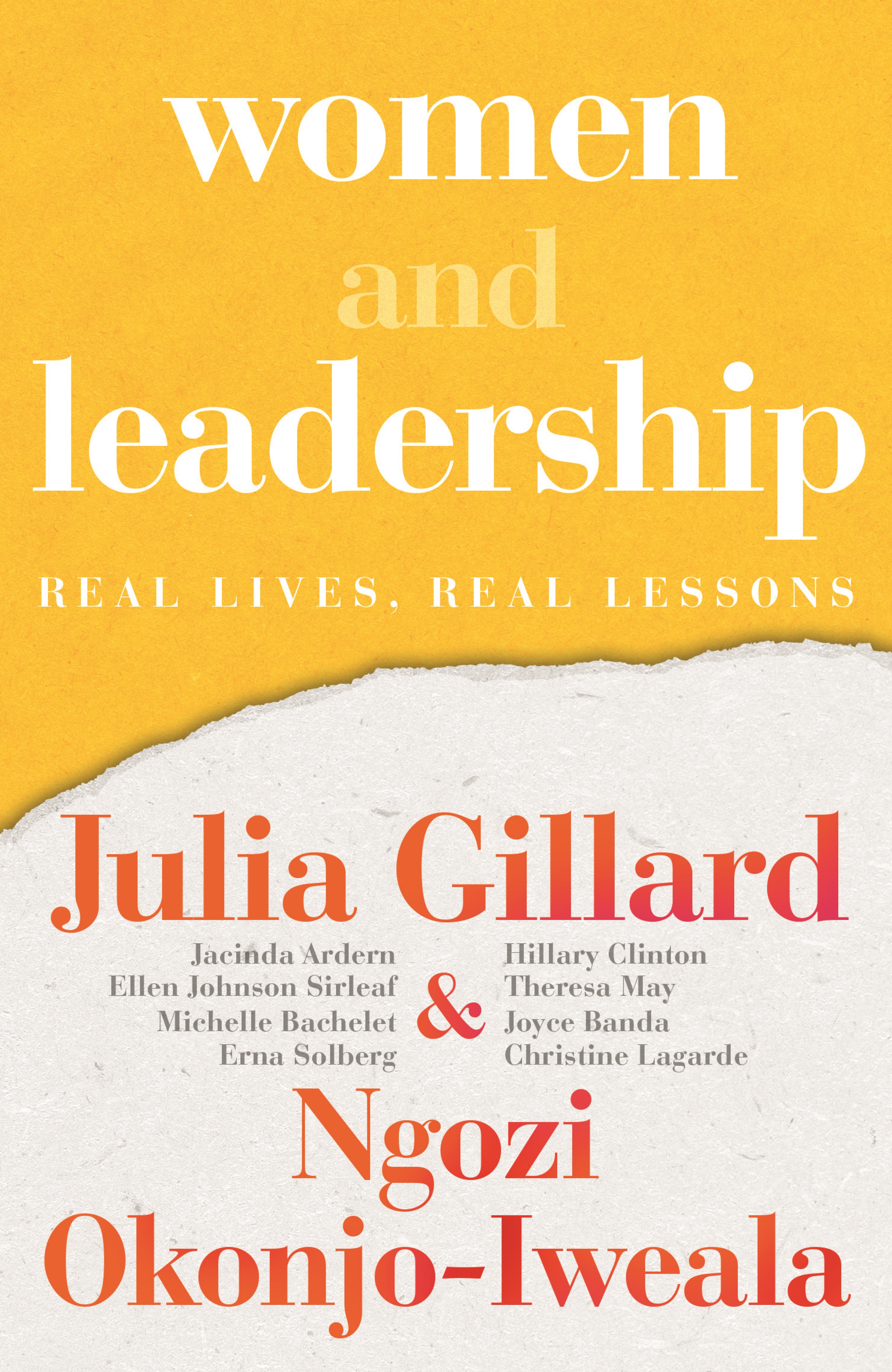 Penguin Australia says:
"Women and Leadership presents a lively and readable analysis of the influence of gender on women's access to positions of leadership, the perceptions of them as leaders, the trajectory of their leadership and the circumstances in which it comes to an end.

By presenting the lessons that can be learned from women leaders, Julia and Ngozi provide a road map of essential knowledge to inspire us all, and an action agenda for change that allows women to take control and combat gender bias."
Research released last week, that showed the treatment of female prime ministers getting worse rather than better, indicates this kind of road map and action agenda is essential if the numbers of women in leadership are to shift substantially.