For so many Australians 2021 has been tough.
There's been ongoing and harsh lockdowns in many places around the country, and the continued closures of state and international borders. Families have been separated, lives put on hold, and many have dealt with illness, death and grief due to COVID-19.
Internationally, the impact of the pandemic has been detrimental for women and girls, with many in developing countries missing out on education, as well as facing a rise of gender-based violence and child marriages.
Throughout it all, we've endeavored to cover these important issues, while also bringing our readers the moments that have given us inspiration and hope.
To bring an end to the year that was, we've put together a (non-exhaustive) list of the moments that lifted us throughout the year. From culture-defining moments in Australia, to time-stopping events around the world.
Ash Barty
In July, World No.1 Ash Barty won Wimbledon, regarded as the most prestigious tennis tournament in the world. It was an historic moment for First Nations people and for Australian women in sport.
She held the trophy 41 years after her hero, Evonne Goolagong Cawley last did so, commenting after the game, "I hope I made Evonne proud."
"The stars aligned for me over the past fortnight. It's incredible that it happened to fall on the 50th anniversary of Evonne's [Goolagong Cawley] first title here too," she said.
Brittany Higgins
In 2021, Brittany Higgins made the brave decision to come forward publicly with allegations she had been raped inside parliament house in Canberra by a colleague. Her actions sparked a nationwide reckoning about the treatment of women in politics and in workplaces around the country more broadly.
In March, she addressed the crowd at Canberra's March4Justice, and has courageously continued to advocate for the safety others.
"I watched as the Prime Minister of Australia publicly apologised to me through the media, while privately the media team actively undermined and discredited my loved ones," she told those at the March4Justice.
"I decided to resign and share my story, because I felt it was the only thing that I could do to say that I didn't co-sign this behaviour. That I don't believe what happened was right. That I don't believe a brochure is adequate support. That I don't believe people should be isolated, intimidated and ignored after traumatic incidents inside the workplace.
"I came forward with my story to hopefully protect other women."
Grace Tame
Who could forget Grace Tame's powerful speech back in January, when she accepted her award for Australian of the Year. This moment, and her ongoing advocacy for survivors of sexual abuse throughout 2021 has been amazing to witness.
Madison de Rozario
Paralympian Madison de Rozario returned home from Tokyo this year, with two gold medals around her neck after becoming the first Australian woman to win a Paralympics marathon.
Six days after taking out the T53 800m final for her first gold in her fourth Paralympics, she stormed home to win the T54 marathon as well.
Anjali Sharma
17-year-old Anjali Sharma was named as a finalist for the international Children's Climate Prize, in recognition of her work leading other students in a class action against the Morrison government over climate change.
She was the lead litigant in a class action including seven other school students that asked the federal court to prevent Ley from approving a proposal to expand the Vickery coalmine in northern NSW. In a world first, the federal court ruled that Sussan Ley did indeed have a duty of care towards young people in relation to climate change impacts, setting a precedent for future cases.
Maria Ressa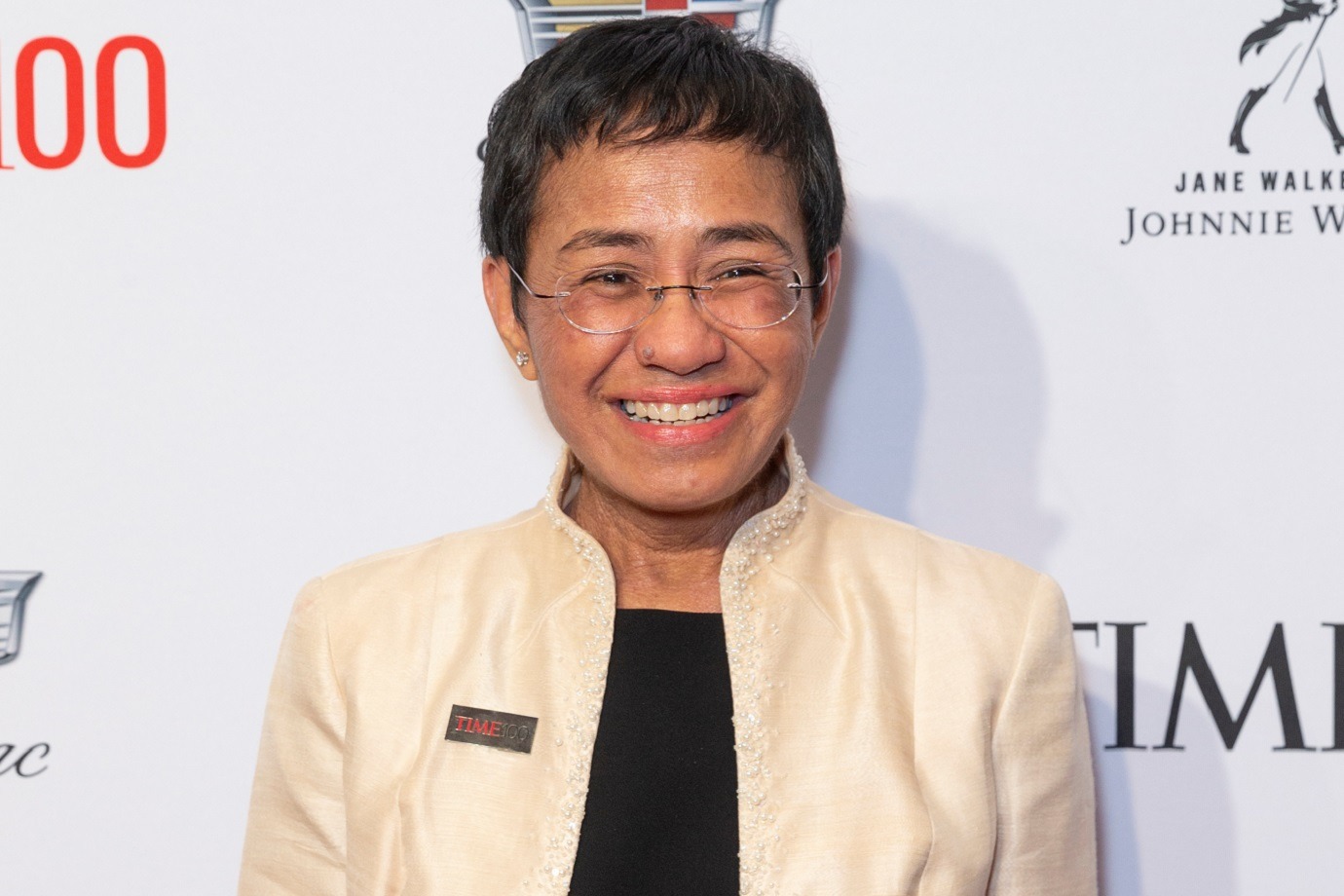 Journalist Maria Ressa, from the Philippines, won the Nobel Peace Prize in October, in recognition for her journalistic work defending press freedom, and holding the Philippines' government to account. She was the only woman to do so.
She is co-founder of investigative news website Rappler, said the prize was for "all journalists of the world", noting how difficult and dangerous it is to be a journalist today.
Julia "Hurricane" Hawkins
105-year-old Julia "Hurricane" Hawkins broke a world record in the 100-metre sprint, crossing the finish line at the Louisiana Senior Games with a time of 1:02:95.
Hawkins is the first female track and field athlete to compete in the 105+ age category for the 100-metre event.
Professor Veena Sahajwalla
Professor Veena Sahajwalla was named the 2022 NSW Australian of the Year.
Professor Veena Sahajwalla is a materials scientist, engineer and inventor, who was nominated for her pioneering research into waste, as the Founding Director of the Centre for Sustainable Materials Research and Technology at UNSW. In 2018, she launched the world's first e-waste microfactory and then a plastics microfactory in 2019.
Frances Haugen
Frances Haugen is the former Facebook employee, who accused the company of putting profit over the public good, after coming forward as the whistleblower who leaked a cache of internal documents.
The thousands of documents she had collected and shared with the Wall Street Journal and US law enforcement showed the company was lying to the public that it was making significant progress against hate, violence and misinformation.
Fiame Naomi Mata'afa
Fiame Naomi Mata'afa, who became Samoa's first female prime minister this year, pushed Australia to do better on climate change. Before the COP26 climate summit, she pressed Scott Morrison to commit to an ambitious net zero emissions target and said the summit could be a point of "no return" for Pacific nations.
Sam Mostyn
Speaking in her capacity as president of Chief Executive Women, Sam Mostyn delivered a powerful call to action at the National Press Club, saying that the care economy should be at the heart of the pandemic recovery.
She said Australia needs to intentionally invest in care. That includes investing in childhood education, paid parental leave for all new parents, superannuation reform and investments in the care industries to give employees well-paid, secure jobs and respect at work.
"Australia is running out of luck," she said. "The pandemic has left women exhausted and deepened their inequality, particularly in the workplace. For too long, the un-celebrated driving force behind our luck has been underpaid, or unpaid, women."
Angela Merkel
Outgoing German Chancellor Angela Merkel issued one last epic request to prove once and for all that there will never be another leader like her.
For her leaving ceremony scheduled later this week, Merkel has asked that a song by punk rocker Nina Hagen be played. Merkel's wish for the military marching band to perform a rendition of Hagen's 1974 punk anthem 'You Forgot The Colour Film' has stunned many and delighted more.
Melanie Perkins
Canva's latest capital raise brought the privately owned Australian startup to a valuation of US$40 billion. And instead of hoarding the gains, the co-founders Perkins and now husband Cliff Obrecht, pledged to give away 30%, of their combined 36% stake, to the Canva Foundation to be used for charitable causes.
"If the whole thing was about building wealth that would be the most uninspiring thing I could possibly imagine," Perkins said.
Ellie Cole
This year, Australian swimmer Ellie Cole became Australia's most decorated female Paralympian of all time. She has a total of 17 Paralympic medals to her name, 6 of these are gold.
Afghan women's teams
Players from Afghanistan's women's national soccer team were evacuated on a flight out of Kabul in August, thanks to the work of advocates like Craig Foster and human rights lawyer Nikki Dryden.
And then, last month, more than 30 members of Afghanistan's women's youth development soccer team arrived in London after being flown from Pakistan on chartered flight paid for by Kim Kardashian West.
Yalda Hakim
Australian report Yalda Hakim, working with the BBC, took a call during her news segment by a Taliban spokesperson who had dialled her mobile.
She fled Afghanistan on horseback with her mother as a baby. For 32 minutes, she pushed for answers on the welfare of women and girls.
Dame Sarah Gilbert
Dame Sarah Gilbert, co-creator of the AstraZeneca vaccine received standing ovation at Wimbledon for her efforts developing the live-saving vaccine.
Amanda Gorman
22-year old Amanda Gorman stole the show as the youngest ever poet to perform at a presidential inauguration.
"The new dawn blooms as we free it. For there is always light. If only we're brave enough to see it.. If only we're brave enough to be it," she said.